LAUNCH YOUR LEARNING CENTRE IN 12 STEPS

Meet the host:
Suzanne Glick
Suzanne has been a Waldorf teacher and administrator for 25 years. Through the course of her career, she has pioneered 7 initiative schools and programs. She has gained insights into different organizational models of Cooperative Schools, Private and Charter schools. Exploring different pedagogical systems has been fruitful, filling in curricular pieces that serve a wide range of student and family needs. Her work in schools from British Columbia, Ontario, New York, Washington and Oregon has made a full experiential scope of study and experience to draw from. Suzanne has been involved with leadership for start - up programs serving Early Childhood groups, Elementary and High Schools. She has leadership and administrative experience, fundraising and maintains an international network of resource teams. Suzanne also manages entrepreneurial interests in sustainable textile design, and operates a micro co -operative retreat center hosting hikers, ski and snowboard enthusiasts year -round near Mount Baker, Washington. She currently lives at the Hearthstone Eco-Village in Lang Bay, BC and is studying mediation and conflict resolution at the Justice Institute BC.
Meet the host: Amber Wright
The idea of Alighten came to Amber in the summer of 2018 during a spiritual awakening. We are a network of holistic healers and educators creating New Earth Systems for the betterment of all. Amber Suzanne teamed up in 2022 to provide support for administrators of holistic education centers who are starting or running micro schools, learning centers, homeschool pods, and others with the foundational steps to grow and last. Amber is an Advisor with PMA Power and helps with the foundational documents to start Ministries, Churches, and Private Member Associations internationally.
Step 1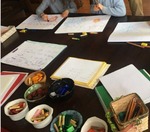 Taking a look at ourselves as a LEADER with an IMPULSE to bring new pathways in education to our communities is the first of many important steps to examine. Why are we drawn to begin such a project? Who are we serving? What will we offer? Where will we build our vision? When will we start? How to do so? Once we explore these questions, we can truly begin our journey.
Step 2
Building your Leadership Team is an essential step in any program launch. Working alone has its benefits of course, though for true success on a project that will reach many diverse needs it is important to know who you can count on to carry some of the load. Through a series of surveys, meetings and planning sessions you can identify the strengths of like -minded people coming together to become the nucleus of your initiative.
Step 3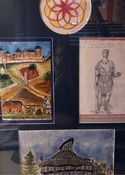 The first cycle of three steps is the foundation work you must do to become a stable entity working with your impulse lead or visionary, the leadership team and greater community as you build onto the foundation. Examining Governance Structures, leadership styles and finding a common philosophy to follow allows a harmonious balance to emerge between the leadership team and the leaders, which will help attract the right group of parents and students to your program. Identifying how your will work towards your shared vision and create a mission statement is an essential step!
Step 4

Creating your working Handbook is a labour-intensive project. We have compiled many different Handbook templates to review and use, ensuring that as your main governing document, nothing has been missed. As an organization, this document is essential to have as a resource for parents as well as staff. It outlines the legal responsibilities, agreements and obligations of all members and participants that form your faculty, dministration and parent body.
Step 5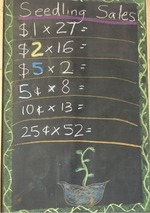 Planning your Financial Strategy, making an outline, budget and forecast can be overwhelming if you haven't got experience with doing this type of research. If you have someone on your leadership team that can do these kinds of things, then you're in good shape. If you have to figure it out on your own, it is a steep and rewarding learning curve. We provide examples of tracking and design systems to help you manage the flow of your financial plan. In addition, a presentation on how to approach fundraising, grant writing, setting tuition and planning for expenses is also included in this topic.
Step 6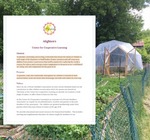 This is the mid-point of the series where the hard work designing internal operating systems meets the external world of gathering your students and staff, setting things up to open on your timeline. A Business Plan is a critical review of all the information and research that has been gathered so far. Putting together a comprehensive business plan enables an organization to seek funding, loans and benefactors. It is a great bridge between the preceding steps and the next cycle. With a simple and effective outline, we guide you through the template to write your own business plan.
Step 7

Location plays a really big part in the success of a program launch. Having a great site is instrumental to sustain and grow your project. and feel like the spot you are set up in can become a 'home base'. When assessing the location options, it is important to consider things from different points of view. Will your program start small and then move once a growth target has been reached? Should you rent, lease, or buy a property? These questions and more can be approached using several different tools brought during the presentation session.
Step 8

Designing the Curriculum Plan that will be used allows you to look back at what your leadership team chose to do in Step Two and Three. Once you have established the type of program offering you will have, the curriculum content and flow plan for the day, week, months and year calendar can be applied. Using Step Seven to determine the boundaries and limitations of what can be offered also help form the curriculum plan. Samples of teacher resources and outlines are offered to compare and study as you build your ideal plan.
Step 9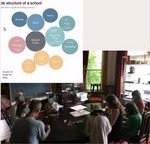 Intake Processes for staff and families is often overlooked which can result in unnecessary challenges. In this step, we look at ways to screen potential applicants, meet our target audience and fulfill our education goals by onboarding the right profile of educators and families. For this step, it is essential to know your curriculum preferences and the kind of philosophy and vision that your group is holding. The preceding work done will help inform your choices on who you bring in from the outside world. Sample documents for hiring and interview questions are also provided.
Step 10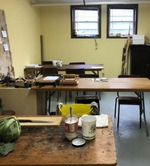 As opening day approaches, looking at this critical In -reach and Outreach Step must be considered. Delegating tasks for your newly on-boarded parents and staff can be organized according to the skills, strengths and experience of your group. The leadership team, having gone through the start-up process can be instrumental in this phase, working directly with parents and allowing your administration the opportunity to work closely with the faculty. Building community relations and sourcing off-site resources is also an important consideration during this step, which can be efficiently done by setting up committees once you have enough critical mass of enrollment. Setting a precedent of mandatory participation is part of ensuring sustainable parent/staff relations.
Step 11

Gathering and ordering the Supplies and Infrastructure can be the most satisfying part of setting your vision in motion. Once you have gotten all the other steps in order, this can feel like setting the stage for a wonderful performance. For a performance to be ready you must make sure you have a cast, director, script, stage and set ready to go- then it's show time! We provide outlines for classroom supplies, furniture that you may need for permanent and moveable classrooms, and links to getting suppliers.
Step 12

Finally, all the hard work has paid off and your program has Launched. This step is for tracking the progress, challenges and successes that will unfold through your year. Keeping a record of weekly meetings, for faculty, administration and your leadership team (AKA parent liaisons) will help inform you of where you need to make changes and refinements in each term and for the following year. This is the most important step for the continuance of your initiative as it allows you time to step back, watch the show, and reflect on the progress of the project. Without gaining this kind of perspective, you cannot see the forest for the trees. After each term, meet with your team, and discuss things as they come up. Call a 'Town Hall' style meeting for the whole community of members when there are big decisions or concerns to address to ensure transparency and especially if there are to be changes made to the governing documents. Once you have a working logbook of your findings, implement changes and record those results as well. Generally, a program needs three years of results to see what its unique qualities are. In five years even more will be known about your organization. Remember, every initiative or impulse carries with it its own unique biography, and if well -tended, will yield wonderful results.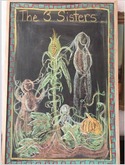 Sign up for our course HERE or by emailing
This email address is being protected from spambots. You need JavaScript enabled to view it. for more information.