Our PMA Advisor is here to help set up a Church, Ministry, Private Health Association, Private Education Association or a Standard PMA for a business. Our PMA Advisor is Certified with David Edward's Next Sky University training for creating Private Associations. Schedule your appointment HERE.

What is a PMA?
A Private Membership Association if a a business to operate in the private domain, this means you make a one-on-one agreement with other members and carry out that agreement in private. This removes the ability of local, state and federal governments to interfere with or regulate your business. This removes the requirement for license to conduct business in private.

PMA's are suitable for many type of businesses and organizations. Some examples of well-known associations are the Texas drinking clubs during the prohibition, boy and girl scouts of America, the NAACP, and the democratic and republican parties.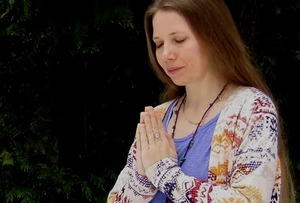 First Consultation with a PMA Advisor
Schedule your appointment by clicking HERE
Amber Wright with Alighten Ministries helped explain the Private Member Association as it relates to our ministry and how this benefits us and our members. She was very thorough in her explanation and precise and professional in the documents that were created for our ministry. The PMA has been a blessing and will help us reach out and help others under the umbrella of the PMA. We couldn't be happier with her work, we highly recommend!
- Phoebe
I would definitely recommend a PMA with Ambers assistance. There's so much information to absorb, concepts to learn, and the verbiage is very specific I would have been totally lost. She very accessible and has scheduled calls whenever I needed them.
- Jen M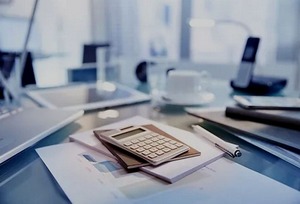 PMA Consultation
To schedule a consultation with Amber, visit the calendar here. A 10 to 15 minute consultation is complimentary.

Be prepared to answer questions and share about your association. Half hour $80
For specific information, research, lease / rental agreement and other legal document reviews and subsequent meetings are based on $150/hour

Service Description:
PMA accounting, web design, internal organizational structures, advertising, notices, and legal assistance for Private Member Associations.
What is a PMA?
A PMA is formed by men and women who collectively stand and assert their rights to choose for themselves what products, services, or business they will use to live, thrive and maintain the health and wealth in mind, body, family and spirit.
This removes the ability of local, state and federal governments to interfere with, or regulate your business. This includes removing their ability to demand that they require us to obtain a license in order to conduct our private business.
Think of a PMA as your private home. The business that is conducted among family members within the walls of your home is private business, unless you are obviously about to commit serious harm or create a substantial evil.
What is the difference between starting a new PMA verses joining Alighten?

Starting your own PMA:
* You create the rules
* Can charge whatever membership fee suits your organization
* Cost to start a Faith Based Health, Education or business PMA is $1,800; Cost to start a Ministry PMA $2,400; start a church PMA is $4,800
* You get your own EIN for banking purposes only
* Purchase property and keep as trustees of the association (stronger than a trust for asset protection)
* Keep meeting minutes and internal reporting.
* In creating your PMA with Amber Wright, you also become a member of Alighten with the option to offer your practice in the Alighten network.
*** Book your appointment HERE to start the process of Founding a PMA!
Join Alighten PMA
* You create a Project under Alighten
* Membership fees from each client of $25 for provisional members get sent to Alighten with their application
* Membership fees from each client to become full member; $80 goes to Alighten and $20 is kept for your practice
* Cost to join Alighten with a Healthcare Practice is $500 one time, this includes full membership to Alighten for each founder / leader of the healthcare practice (includes up to 4)
* You receive assistance with member applications, provisional membership agreements, assistance with contracts (leases or other agreements for the organization to function)
* We do not issue 1099's; these are filed voluntarily by each contractor (this is a tax exempt organization, this applies for all contractors)
* Open a joint bank account with Alighten and the primary owners of the healthcare practice. (Optional, not required)
* Benefit to full members: Option to participate in Alighten Health-Share program (health insurance). Assess to all healthcare practitioners in the network. Members may offer their services to the community, join our events, retreats and centers of learning.
* Keep your own internal reporting for your practice.
*** Send a request to join as a member to: This email address is being protected from spambots. You need JavaScript enabled to view it.
Participate and be part of creating holistic healthcare and education ecosystem!