June 14th 2022
What is the Energy Enhancement System and How it Could Change Your Life
Contrary to popular belief, the current healthcare system in America, as well as in many other countries, do not always have patients' best interests at heart.
Each person has their own unique needs when they are unwell, whether that be physically, mentally, or spiritually unwell. Unfortunately, the American healthcare system as a whole, including hospitals and the pharmaceutical industry, is driven by money and the desire to profit from patients' illnesses rather than the inclination to provide individualized holistic healthcare. There are many patients who do not want to be involved with the current healthcare system and in turn seek alternative forms of healthcare and healing technologies. There are many alternative healing options that do not encourage the dependency on prescriptions or advise the exposure of one's body to sometimes dangerous and unnecessary procedures.
Over the course of the next few weeks, we at Alighten will be offering information through our blog about a variety of healing technologies that can be beneficial to anyone who wants to holistically care for their bodies, patients seeking alternative healing, and potentially those looking for a "medical miracle". We are planning to include these advanced technologies for healing in our Life Centers. Now, let's start by delving into the healing technology called the Energy Enhancement (EE) System.
What is the Energy Enhancement (EE) System, and how does it work?



The EE System is described by the Wholeness Healing Center as a "technology that creates an enhanced energy field" that can promote healing. The creator of the EE System, Dr. Sandra Rose Michael, Ph.D, DNM, compares the EE System's effect on the body to a phone being recharged in an interview with author and youtuber, Jason Shurka. She explains that the light healing chamber of the EE System creates a hyper healthy healing energetic environment where the body's cells can recharge. In other words, the EE System provides a place for the body to heal itself. The system does not heal the body; the body heals the body.
How was the EE System created?
In her interview with Shurka, Dr. Michael explains her journey of creating the EE System. Her family worked on nuclear bomb technology, which encouraged her to explore how humans can heal in spite of the mass radiation exposure we have experienced. She studied many natural healing technologies such as the Rife Machine and dabbled in many other forms of alternative healing such as chiropractic work, Ayurveda, and nutrition. Finally, in 1978, she built her first scaler light healing chamber. This is the chamber that creates a hyper healthy healing energetic environment where the body's cells can recharge.
What are the Different Forms of the EE System Healing Technology?
The EE System can take the form of a typical 24-unit full system located at centers, a smaller cube or standard system, an EE medallion, or an EE bracelet. Smaller cube systems, medallions, and bracelets are more readily used on a day to day basis, and according to Dr. Michael, the medallions are stronger than the bracelets and can be used to alleviate pain similar to the effectiveness of an aspirin.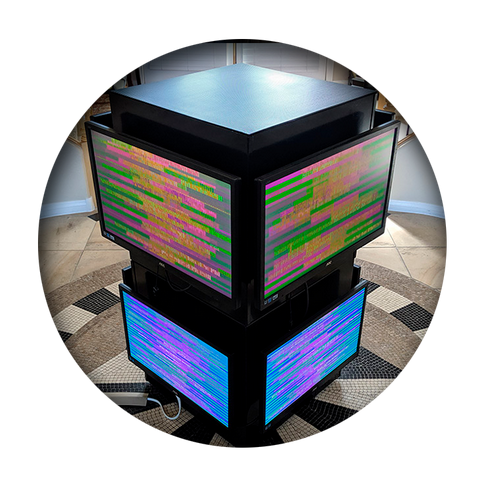 Cube System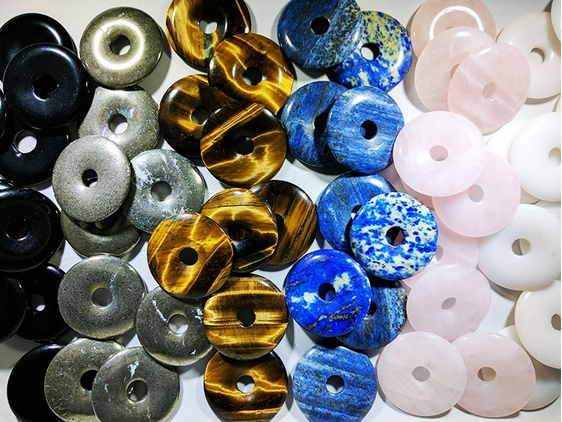 EE Medallions

EE Bracelets

How is the EE System a useful healing technology resource, and who is it useful for?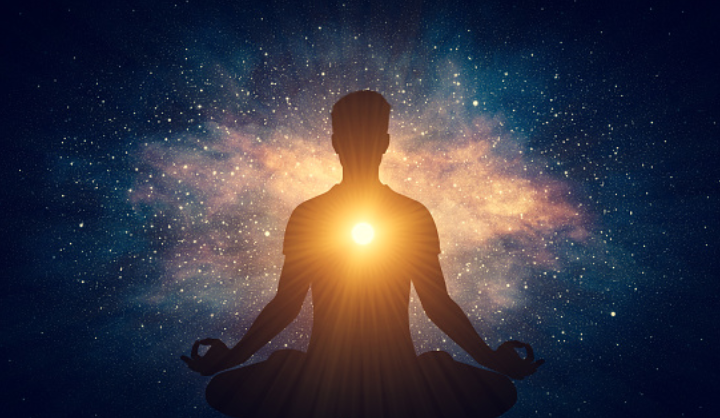 The EE System recharges the cells of our bodies with biocalor energy. According to the EE System website, it "uses custom-installed computers to generate morphogenic energy fields that can promote healing." This healing can be useful to everyone, including people who are looking for a "medical miracle". This can improve one's sense of wellbeing, rejuvenate one's body, and/or alleviate stress, pain, and jet lag. More serious injuries such as spinal cord injuries, strokes, etc. can be improved with the EE System. It can even provide patients with "medical miracles". Dr. Michael herself explains in her interview with Shurka that in one example, the EE System helped a patient's vision return by making cataracts disappear. Moreover, the EE System can improve everyone's vision and hearing even if they do not have a vision or hearing disability. The last benefit we will discuss here today, is how the EE System can be useful for relaxation through meditation, and is even a technology used by meditation and wellness centers to "improve human development and psychological well-being" according to the EE System website.
How can people gain access to this healing technology?
While the benefits of this technology are broad and important, very few know that the EE System technology exists. Furthermore, many skeptics doubt the authenticity of EE System patients' stories and Dr. Michael's life-long work and research. Therefore, it is important for those who know about and understand this technology to spread their knowledge of it. The current EE System US and international center locations are listed in a link provided below. Currently, 90% of EE System technology is located in private homes. This technology includes the EE System cubes, medallions, and bracelets. Dr. Michael explains in her interview with Shurka that her goal is to have 90% of EE System technology available to the public through centers, and she emphasizes that anyone can open these centers with the right resources. This is one of the reasons she is dedicated in her work to spreading awareness about the technology she created.
EE System Center Locations
Finishing Thoughts:
The benefits of exploring alternative healing methods are wide and many. As useful and caring traditional healthcare may seem, it is not always the best option for patients in need of treatment. The healthcare system needs patients to gain money and usually wants those patients to rely on the pharmaceutical industry to function. By turning to alternative healing technologies such as the EE System, patients often find a solution to their medical issues without relying on medication or enduring intense procedures. The EE System, created by Dr. Michael provides patients, seemingly ill or not, with life-changing benefits. Patients boast about their miracle experiences, and Dr. Michael explains the research and findings of why her technology can be useful to the public as a whole. If this technology is of interest to you, we highly recommend you look further into Dr. Michael's work. The sources used for this post will be linked below and include even more information and video links discussing EE System technology.
Questions to Consider:
Before reading this post, had you ever heard of the Energy Enhancement System?
Did you learn anything useful from this post about the benefits this technology can provide?
Is this a technology you would be interested in exploring more? If so, would you consider buying one of their products, such as a medallion or a bracelet, or traveling to one of their centers for a healing session?
Sources:
Energy Enhancement System Site:
https://www.eesystem.com/bioscalar-enhanced-products/
https://www.eesystem.com/what-is-ee-system/
Dr. Sandra Rose Michael and Jason Shurka Interview:
https://www.youtube.com/watch?v=2bcYsBM1gnM
Energy Enhancement System Wholesome Healing Center:
https://wholenesshealing.com/how-we-help/holistic/energy-enhancement-system/