Has our message brought some truth and clarity to you?
Are you wanting to support advancing our mission?
Join our Benefactor Board, Advisory Board,

Become A Member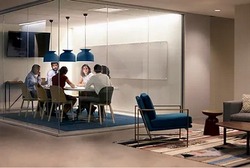 Donate to Support Alighten!
Leave a one-time donation here online
Or mail checks to:
Alighten in C/O Amber Wright
PO Box 1131, Duvall, Wa 98019
Include with your donation:
First name
Last name
Phone
Address
Email
Are you donating to support a specific cause?
How did you hear about us?

I understand this is a contribution for a Private Membership Association which is listed as a Ministry under 508c1a of the IRS code 508c1a. The 508(c)(1)(a) Faith Based Organization (FBO) is a religious, non-profit, tax-exempt organization. The 508(c)(1)(a) FBO is separate and distinct from a 501(c)(3) charity and unincorporated FBO's.
To include a donation worth $500 or more, a taxpayer or business may complete the Form 8283 with the IRS for a tax deduction. I understand that contributing to Alighten Ministries does not qualify me as a member or grant access to information or services which members enjoy.